100 Dongfeng Tianlong Tractors Delivered to Customers
Recently, Ji'ning Shouchuang Automobile Trading Company Ltd. won the favor of Weishan Chunlei Group with its excellent products and obvious features, the both sides reached the cooperation agreement and successfully finished the delivery of 100 Dongfeng tractors (Tianlong 340hp 6X4 KN4H).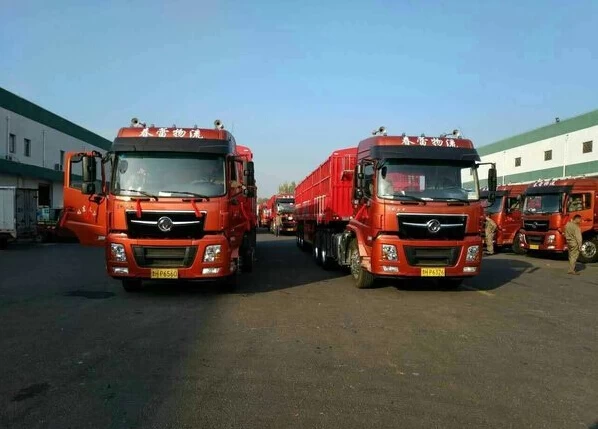 Tianlong 6×4 KN4H coal tractor uses high strength steel frame, optimized chassis structure and aluminum alloy material to realize weight reduction safely and high efficient loading, the tractor weight can be reduced to 7.7 ton. Take coal transportation as the example, compared to the competitiveness of 8.5 ton coal tractor, Tianlong 6×4 can load more than 0.8 ton of goods into a truck at a time . Calculated as freight fee 0.2 Yuan/ton and annual operating mileage of 200 thousand kilometer, the net profit has an increase of 32000 Yuan. Under the background of the new regulation, consumers began to choose purchasing 6X4 tractor, and Dongfeng Tianlong as a new star launched grandly to reach the purpose of safety, comfort, lighter weight and more fuel-saving.