China Automakers Dongfeng and FAW to Develop Joint Innovation Center
Dongfeng Motor Corp and China FAW Group Corp said on Friday that they will build a joint innovation center, a move that brings China's two oldest automakers together after they swapped top executives in 2015.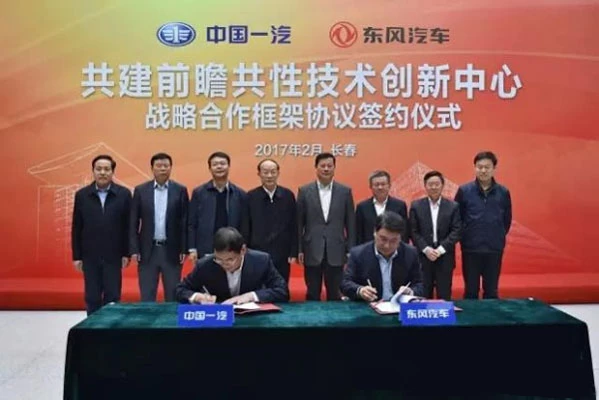 The companies signed an agreement on Friday to collaborate in five areas including fuel cell technology, smart connectivity and testing facilities. The companies did not disclose financial terms.
In 2015, former FAW president Zhu Yanfeng replaced Dongfeng chairman Xu Ping, who was in turn named the chairman of FAW Group.
The move sparked speculation that the two companies could merge, sending up shares of listed subsidiaries FAW Car Co and Tianjin FAW Xiali Automobile Co.
The companies have struggled to establish independent brands that can compete with foreign manufacturers, although both have highly profitable joint ventures with international automakers.
FAW has joint ventures (JVs) with Toyota Motor and Volkswagen AG, while Dongfeng has JVs with Honda Motor Co and Nissan Motor Co.