Dongfeng Signs Purchasing Agreement with ZTO Express on 500 Light Trucks
On April 12, 2017, at the headquarters of ZTO Express, Dongfeng and ZTO officially reach a purchasing agreement on 500 light trucks, further enhancing the cooperation between the two parties.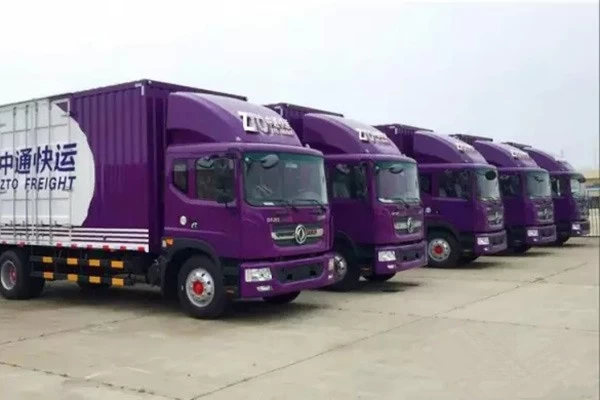 Dongfeng is a leading light commercial vehicle manufacturer in China and ZTO Express is one of the largest group companies in China's logistics industry. The agreement could represent another breakthrough in cooperation between both sides since they reached the comprehensive strategic partnership agreement in December 2016. 300 units of Dongfeng Captain K6 ZD30 are among the most popular model of the total 500 units and draws much attention. 
Captain K6 ZD30 is Dongfeng's "star model" equipped with NISSAN technology-based ZD30 engine, Fast 6-gear transmission, and China's famous axle - Dongfeng DANA, thus making itself the top choice of high-end city logistics.
In order to help ZTO improve transportation efficiency, Dongfeng sends experts several times to analyze ZTO's problems occurred in operation and find out sore points along main and branch transportation lines. According to the results, Dongfeng recommends ZTO 4 models including Captain K6, Duolika D9 and D12 , etc. to meet up various cases.